5 Supplements That Reduce Stress
Living a stress free life is what every doctor recommends, but that is easier said than done. Stress comes from many different sources such as school, work, and relationships. While eliminating stress completely sounds impossible, it is possible to lower the amount of stress we carry by using these five supplements.
Valerian
An ancient remedy for stress and anxiety is Valerian. European and Asian countries have been using Valerian as a sedative for thousands of years. Today, Valerian supplements are still among the best cures for stress. Valerian supplements are completely safe to take and they have no side effects. Experts recommend taking between 400 and 900 milligrams before bed for a good night's
sleep.Valerian is not found in foods, so a supplement is required in order to consume Valerian.
Lemon Balm
Lemon Balm is a natural herb from the mint family, and people have been using it for stress relief purposes for many years. Lemon Balm leaves are a rich with lemon aroma and they can be used to make medicines. Doctors often prescribe Lemon Balm for people who are suffering from anxiety, restlessness, and even Alzheimer's Disease. Lemon Balm can also be used to cure cold sores, upset stomachs, and insect bites.
Celery Seed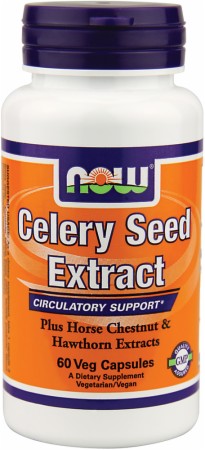 Celery Seed is another great supplement that is proven to reduce stress levels. Celery Seed contains 3nB, which is a unique component to celery. 3nB has been shown to reduce blood pressure at incredible rate. Celery Seed promotes sleep, is used to treat gout, and promote muscle relaxation. In Ancient Greece, celery wine was given to the winners of athletic competitions. Celery Seed is truly one of the most powerful natural remedies of stress and anxiety.
Vitamin C
For years, we have been told Vitamin C is extremely important for growing children to consume. Orange juice is the most common beverage served with breakfast, and it's not without reason. Orange juice contains large amounts of Vitamin C, and Vitamin C has been proven to provide countless health benefits. Furthermore, a recent study proved that Vitamin C can provide quick relief to stress and anxiety. For one, people who are stressed out an anxious usually have low immune system. Vitamin C is known from strengthen the human immune system but that's not all. Vitamin C actually lowers blood pressure and cortisol levels.
Kava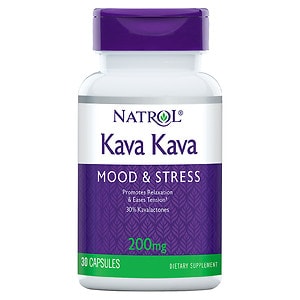 The final supplement on our list of great stress relieving supplements is Kava. The South Pacific islands contain large amounts of Kava root. Kava provides calming affects similar to medicines that are used to relieve stress. However, unlike antidepressant pills, Kava is not addictive and is safe to use. Kava slows down brain function, which in turn calms stress and anxiety symptoms.
References
"Valerian: Uses, Side Effects, Interactions and Warnings – WebMD." WebMD. WebMD, n.d. Web. 30 Sept. 2015.
Website
"Lemon Balm: Uses, Side Effects, Interactions and Warnings – WebMD." WebMD. WebMD, n.d. Web. 30 Sept. 2015.
"Celery and Celery Seed Extract Are Powerful, Proven Healers." Dr Michael Murray. N.p., n.d. Web. 30 Sept. 2015
"Vitamin C Benefits, Sources, Supplements, & More." WebMD. WebMD, n.d. Web. 30 Sept. 2015.